Reusable face masks
WASHABLE REUSABLE COTTON FACE MASKS
Production of cotton face masks
100% cotton - high-weight and density
Cotton certified Oeko-Tex Standard 100
We produce 2-layer, 4-layer, 5-layer masks
Possibility to insert several filters into the mask pocket
This is a non-certified medical product. We make no medical claims with regard to their usage.
Easy sterilization of the masks by boiling or washing up to 90° and subsequent ironing on the 3rd degree
Delivery time depends on demanded quantities and actual production plans.
We accept orders in any quantity.
Final price depends on chosen type of the mask and bulk order quantity.
Feel free to contact us on the phone: +420 775 971 005 or via email: kuzelova@nties.cz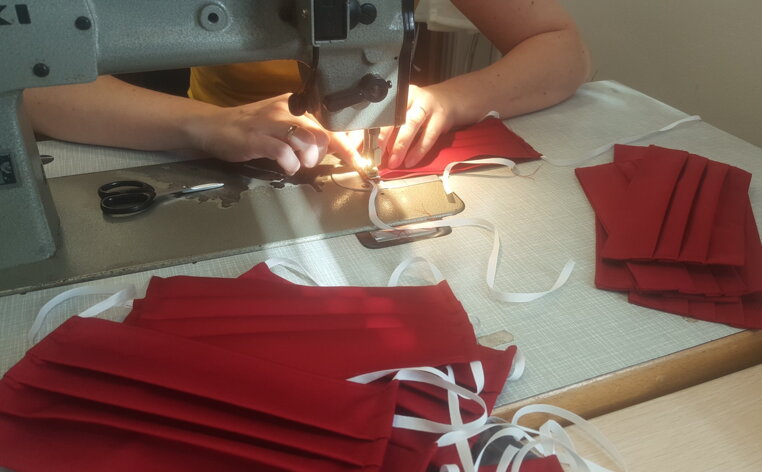 BESPOKE & CUSTOM MADE FASHION ACCESSORIES, CORPORATE NECKWEAR 

PRODUCTION 
We design fashion accessories according to your needs for every extraordinary occasion:
To surprise your clients, customers and friends with a fashion accessory gift.
To support your prestigious promotional advertising campaigns.
To make complete corporate uniforms or support your corporate identity.
We offer following several types of production:
CUSTOM NECKWEAR PRODUCTION
TIES & BOW TIES
Our production programme of Corporate fashion accessories is a complex process,
starting from a professional graphic design according to client´s needs to a finished product.
Basically with usage of our cut measurements.
With large selection of material designs to choose from.
Developing patterns and designs to comply with client´s corporate identity.
We offer reasonable prices depending on selected type of accessory production.
BESPOKE NECKWEAR PRODUCTION
TIES & BOW TIES
Exclusive hand work production.
Based on precise hand-made production details.
Creating of bespoke individual cut measurements.
Large selection of materials and pattern designs.
And many other customizable preferences as:
Tie Length, Tie Width, Interlining, Fold Ties, Loop/Keeper, Own brand labelling,
Self-Tipped Ties, Untipped Ties with hand rolled or hand sewn hemming,
Hand made decorative stitching.
SCARVES & POCKET SQUARES
Digital printing, Screen printing
Hand fold hemming, Hand rolled hemming
Large selection of the finest fabric materials.
OWN BRAND LABELLING
Precise development of your brand label - woven or printed. 
SELECTION OF PACKAGING
We provide you existing package prototype to choose from or develop your own according to your requirements.
GRAPHIC DESIGN SERVICES 
Basically we provide you existing pattern designs to choose from or develop your own according to your requirements.
Tie/scarf design development, branded labels. 
You can find your inspiration here: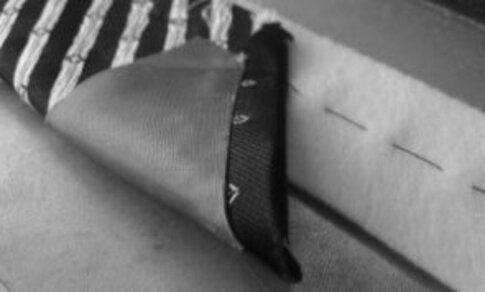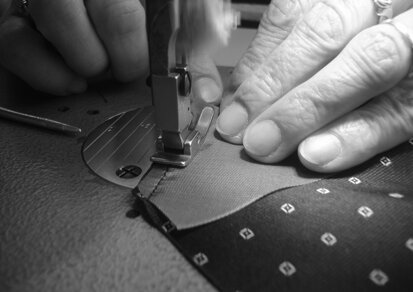 Feel free to contact us right now to get the information as fast as you need